Param Pujya Swamishree visited AVM on 12th December 2014 to meet with all and invited all to the Atmiya Yuva Mahotsav 2015. During that visit, He had blessed the students and staff and told the senior class "તમે મહેનત કરતાં રહેજો, હું તમારી સાથેજ છું". That helped gain momentum in the already intense preparations undertaken by the students of class 12.
The new year then brought them some amazing blessings, again from Swamishree and also from revered saints from all over India! The Atmiya Yuva Mahotsav was quite literally and essentially a unique start of the year, in the midst of their preparation. The entire 3 days experience of the event further fuelled their faith and motivation and helped them cross their physical and mental limitations even further!
The first part of their journey ended with the end of their CBSE board exams at the end of March/early April. Their journey of course continued thereafter in terms of their preparation for the various entrance exams.
The CBSE published Std 12 results on 25th May 2015. And it quite blatantly revealed the fact that these students had taken Swamishree's words to heart! It is with great pride in our students and gratitude towards Swamishree that we announce the results of these wonderful individuals.
Out of the total 39 students that appeared for these exams (Science and Commerce combined):
6 students scored 95% or above
10 students scored between 90 & 95%
18 students scored between 80 & 90%
4 students scored between 70 & 80%
1 student scored 68.8%
Commerce Class Average: 87%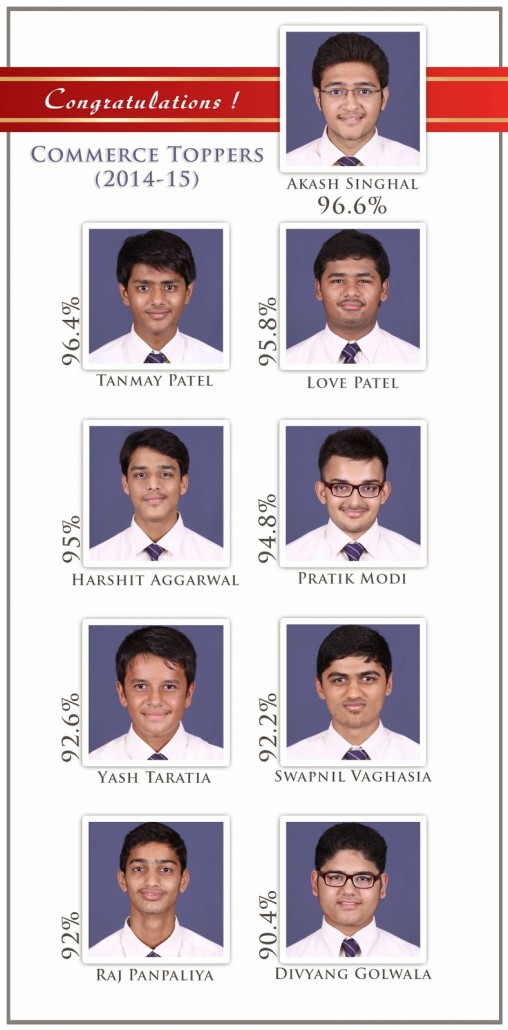 Science Class Average: 87.2%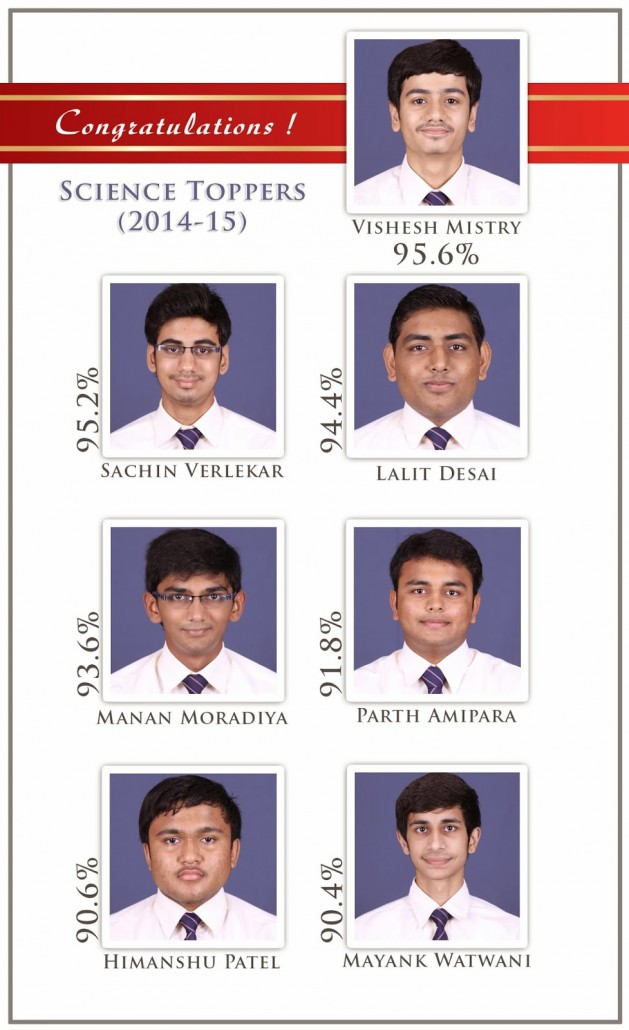 We would like to take this opportunity to congratulate the students for setting an unprecedented benchmark (which seems to have become a trend over the past 4 years!).
Our congratulations also to the parents and all those individuals involved in this arduous and yet, a memorable journey undertaken with a lot of faith in God!