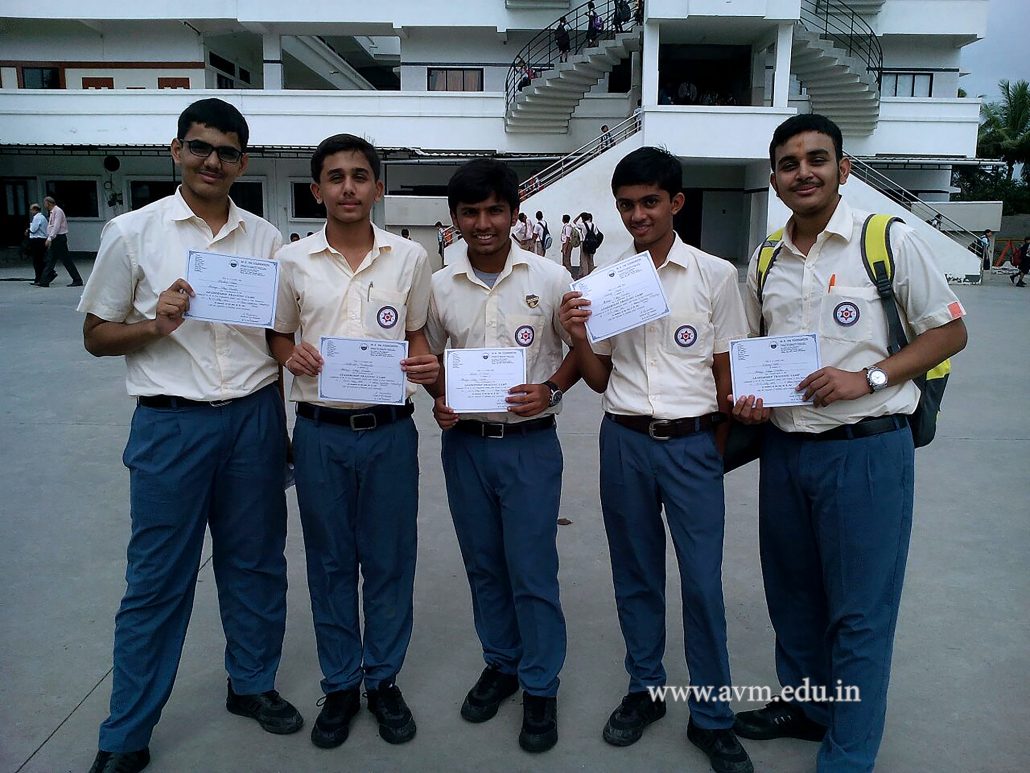 Our journey started at 8:30 am on Monday, 18th July 2016 and at about 8:45 we reached Shree Vasishtha Vidhyalaya, where along with us, students from five other schools were to attend the leadership seminar.
The occasion started with a small prayer and then we were introduced to our trainers, Mr. Rajiv Kumar Luv and Ms. Vasundhara Jakka. They were very frank and lively people who emphasised on interaction in all the sessions.
The seminar was divided into six sessions namely "effective communication" , "self-esteem" , "time management", "goal setting", "self-management "and "team building". Each of these divisions were actually based on the qualities a leader should possess at its apex.
On the first day we had three sessions on – communication, self-esteem and time management. In the communication session, we got to know the importance of communication and ways to communicate in an effective and efficient manner.
The second session was about self-esteem. In that session we were briefed about the role played by self-esteem in our lives and the factors that affect our self-esteem. We were also taught the ways to boost our self-esteem. In the third session i.e. time management, we learned ways to prioritize our tasks and completing them in an efficient manner. After this session, we retired for the day.
On the next day, i.e. 19th July, we had three more sessions which were – goal setting, self-management and team building. In the first session, i.e. goal setting, we gained further appreciation of the importance of goals in our life. Moreover, we discovered that our capabilities were limitless.
The second session was about self-management in which we were made aware of the ways we should manage our self in demanding situations. In the third session, team building, we had to actually form teams with students from different schools and experience team work first hand.
After this, we had a feedback session and then we had concluding speeches given by students from different schools. On our reflections, we can certainly put forward that once complete strangers, we all, students from different schools, grew to be good friends in a matter of two days. What a remarkable change! And what a remarkable seminar!
But all of this was made possible by the M. R. Pai Foundation's commendable initiative to nurture great young leaders. And of course, this seminar would have been incomplete without our dear Ritesh Sir, whose friendly support always backed us.
Written by: Siddharth Borderwala (Shivam House Captain)
https://www.avm.edu.in/wp-content/uploads/2016/07/Leadership-Seminar-2016-2.jpg
1500
2000
AVM Students
http://www.avm.edu.in/wp-content/uploads/2015/11/avm-header_10.png
AVM Students
2016-07-21 12:31:51
2016-08-24 18:54:49
Leadership Seminar 2016-17