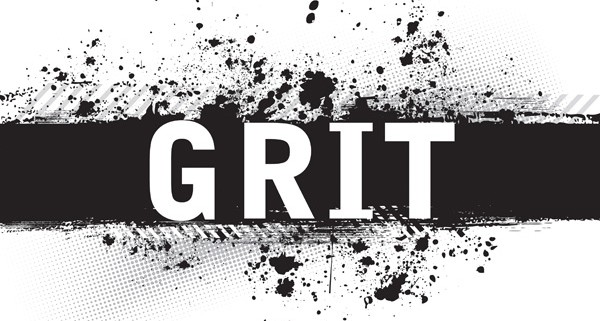 "Success is the name of failure turned inside out,
The silver shade of the clouds of doubt,
And you never can tell how close you are,
It may be near when it seems so far;
So stick to the fight when you're hardest hit,
It's when things seem worst,
That you must not quit"
NEVER QUIT, the message given by the imposing poem above reflects a very important value which the Suhradam House was privileged to celebrate: GRIT –'Saying YES when your fear says NO' from 10th to 15th Nov '14. The house members put in sincere efforts to help the students understand the core concept of a winning personality – GRIT.
On Monday, the value was introduced by respected Gautam Sir using a few illustrations about how grit helps in a student's life. The message conveyed was that a student with grit is not the one who works really hard and eventually gives up after many trials he is the one that always stretches his limits and strives for improvement.
In addition to this, a few videos were shown about how all great achievers of the world had displayed that grit was the one of the most important characteristic responsible in helping them to achieve their goals.
Moreover, the interesting thing told to the students was that keeping grit is a choice. It's an attitude. It's not something that someone is born with, nor is it something that is given to them. In fact, grit can be developed through an optimistic mind set and coping with setbacks, disappointments and failures. This elucidation really strengthened the eagerness of students to attain GRIT.
On Tuesday, respected Anand Sir explicated the value Grit as "sticking with things or plans over a very long term until you master them". To make this definition more meaningful, he provided students a real life example of Juliane Koepcke. She was a 17 years old girl when the aircraft in which she was travelling was destroyed by a storm and crashed in the jungle and she had fallen down about 10000 ft from the aircraft into the Amazon rain forests. Her struggle for survival really moved the students and it worked as a great motivational source for them due to the message and learning derived from the story.
On Wednesday, respected Archana Ma'am enlightened all about the value grit with the saying: "A smooth sea never made a skilful mariner." She explained that winners always endure, they never quit. For instance, she said, "Athletes put in years of practice, and commitment for a few seconds or minutes of performance". She also provided two highly inspiring incidents from the lives of Marvan Atapattu (Sri Lankan cricketer) and Chris Moon (a double amputee who has competed in a wide range of marathons and ultra-distance races). It helped the students really believe that "Characters cannot be developed in ease and quite. Only through trial and suffering can the soul be strengthened, vision cleared, ambition inspired and success achieved. Triumphs don't come without effort." It also left the students with a zealous heart full of desires to reach their goals.
Thursday brought its own charm in form of divine blessings from Param Pujya Swamishree, manifestation of GRIT Himself, when respected Prajval Sir helped students to learn the value from him. A video clip from one of his discourses at AVM was shown wherein He asked students to do three prayers whenever they visited the prayer hall:
the ability to score above 70% marks in all the subjects,
to have a company of good friends, and
the ability to keep calm and never get angry in any situation.
Students were contented to get to know what to pray in order to achieve a very important value like grit and to become a fantastic performer in whatever they do in life.With the fabulous celebration of the Children's Day, the journey of learning grit began with the value instilled in their heart which will surely help them become great achievers, fighters and the makers of history one day.
Submitted by: Nirali Ma'am
https://www.avm.edu.in/wp-content/uploads/2014/11/grit-grunge-web.jpg
404
600
AVM Teachers
http://www.avm.edu.in/wp-content/uploads/2015/11/avm-header_10.png
AVM Teachers
2014-11-19 00:57:00
2015-05-27 17:38:40
GRIT –'Saying YES when your fear says NO'